When: Sunday Mornings 10AM - 12 PM
Located at Congregation Brothers of Joseph
2 Broad Street, Norwich, CT
Ages 4-13
Tuition for 2023-24 - $600
Click here to enroll in Hebrew School
To find out more about our program, please contact Rabbi Aizik Schwei
[email protected] or call 8607724478
---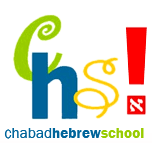 Sundays, 10:00-12:00
Find out more about our program!
Email: Maryashi Sternberg or call 860-235-9714

---
Bat Mitzvah & Beyond
For girls ages 10-14, a place to meet up for good food, great company and a fabulous time! Through fun activities and engaging conversations, she will discover a rich and meaningful Jewish heritage.
For more information and to join the Bat Mitzvah & Beyond mailing list
Email:  Maryashi Sternberg  or call 860-235-9714